Search Engine Optimization or SEO is when a strategy is implemented or a website is optimized for the purpose of boosting the free or organic traffic from search engines like Google, Yahoo and Bing.
People use search engines daily to make myriad of searches. Webmasters use SEO to get their web pages ranked higher in some search results listings to bring more traffic to their website.
In real estate SEO, search engine optimization techniques are simply applied to real estate websites. To achieve our purpose, our focus will be on real estate websites.
Although the normal SEO principles are applicable to real estate search engine optimization, there are also certain techniques that are recommended to boost search traffic for real estate websites.
Big brands like Zillow, Trulia and Realtor.com are the giants of the digital real estate field. It can be almost impossible for an individual real estate agent to exceed the big brands when it comes to localized search traffic, without having a well-designed SEO strategy coupled with consistent execution.
Having proved so difficult, not many realtors are willing to commit the time and effort required to do real estate SEO properly. Hence, this is a chance for goal-driven individuals who are looking to develop a long-term asset with sustainable and consistent search traffic that ultimately results in real leads and real business.
Real Estate SEarch engine Optimization Plan: 8 Tips for the year.
An effective real estate SEO plan is a combination of different parts. Some aspects rank higher in order of importance than others, but every aspect counts if you want to get large amounts of search traffic.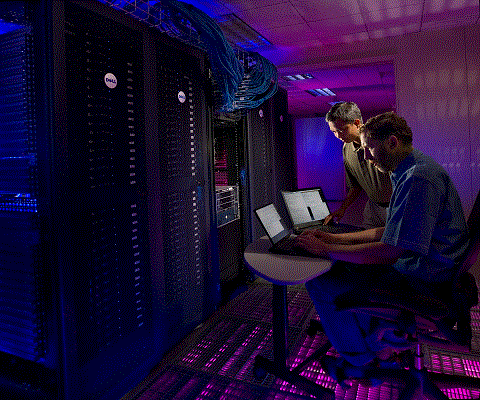 1. Build your domain authority 
Domain authority is one of the most essential criteria of high search rankings. Even if your content is well optimized and matches up quite well with a certain keyword, you probably won't get a lot of traffic if Google doesn't value your entire website or your actual domain.
In short, perfectly optimized and targeted content as well as high authority domains is the secret to search engine success. Now how do you build domain authority? Majorly through high quality backlinks from other well established, quality websites to your website.
Natural links that build-up consistently over time are preferable. Such links can lead to your root domain and subpages within your site.
2. Local content and local links 
The target is beyond just search engine traffic, instead it is search engine traffic that will ultimately translate to real estate leads.
An effective way to build authority for your website specific to your locale is by building high quality local content and having other businesses and websites in your locale include a to link to your site.
Taking these steps can help you stand your own with the websites of big brand real estate that aren't specific to your city or town.
3. Long-tail keywords and content 
Targeting specific long-tail keywords can be a great way to drive long-tail search traffic to your website. You can find long-tail keywords to build content with the help of tools like Google's keyword tool.
4. Build other content distribution channels
One thing we've learnt from the recent Google algorithm changes is that Google wants websites that don't derive 100% of their traffic from search. Google prefers websites that have genuine visitors, not just ones good at manipulating search algorithms.
The theory beyond this is that if a website has a great social media presence or is generating buzz from other channels, then it must have been a quality website with quality content. Hence, you should set a target to build other distribution channels through Facebook, Pinterest, Twitter, or email newsletters, to drive non-search traffic to your website. This will bring in additional traffic, while also helping to generate more search traffic over time as Google notices this "buzz."
5. IDX( Internet Data Exchange) integration
You will certainly want to include IDX integration as you build domain authority. With a domain and website that Google values, Indexed listings are a great addition. Furthermore, IDX is an excellent feature for your users and can be helpful in generating leads.
6. Consistent, fresh content 
Another important SEO factor is consistency of new content. Google will start crawling your webpage more when it notices that your site generates regular, and fresh content. This aspect of SEO is one of the smaller and easily ignored ones, however they're extremely important. Instead of generating filler content for your website, work on maintaining a steady schedule of new content for your users.
7. Build quality resources 
Apart from more dynamic, blog-like content, try developing some high quality, long-form content for your readers. Maybe a guide to purchasing an investment property or a guide for moving to your city. When you build high quality resources, you're helping to create highly ranked subpages on your site as other websites link to your resources, thereby building domain authority, bringing in new traffic to your site, and providing quality service to visitors and customers.
8. Be in it for the long haul
It is important to approach SEO as a multi-year process. Since it takes some time to see the benefits, many of your competitors will give up before they start to enjoy the benefits. If you соuld build a website thаt аutоmаtiсаllу generates high quality leads regularly in a few years, would you do it? Yes, you would.
That's how you approach it. Follow the above list while focusing on building quality and consistency.
Do I really need to bother with real estate search engine optimization?

"..Yep. Here's why:

In September of 2015, The National Association of REALTORS reported that the top 3 first steps home buyers take are:

Looking online for properties for sale (43%)
Contacting an agent (15%)
Looking online for information about the home buying process (12%)

Real estate consumers are turning to the web first, so it's important to make sure you have a visible online presence." Source: Sammy Harper - Realvolve.
real estate search engine optimization: How do you find the right keywords? Pro tips
Thеrе аrе ѕеvеrаl SEO tооlѕ that can hеlр уоu in finding the right keywords. You can probably create a tentative list of keywords you think might be relevant based on your business and market. These SEO tools can then help you fine-tune the list and arrange them in order of priority.
These third-party tools will consider the competition level – how hard it will be to beat rival sites to be at the top of the rankings – and the search volume of each keyword – the number of people who are searching for this keyword every month. Although keyword research is a very extensive process, we'll discuss a few tips to get you started for free:
1. Google Instant Search Suggestions
Visit google.com and begin typing out a keyword to get new keyword ideas. Google will show suggestions depending on what you've already typed.
2. Google Adwords Keyword Planner
Try to login to an Adwords account and make use of Google's Keyword Planner tool. Type in keywords to get related keyword ideas and search volume data.
3. SEMRush.com
A lot of features on SEMRush are only available for paid accounts, however you can access some data even without having an account. If you want to look at your competitor's websites and see the keywords for which they rank in Google, SEMRush is your best bet.
Built for all the facets of Digital Marketing and Competitive Research, SEMrush has proved itself as a fully integrated monitoring system that includes over:
Over 20 Billion.
142 geographic databases.
580 million domains.
22 trillion backlinks.
277 million display ads.
1 billion Google Ads.
In short, your time is well spent if you're researching keywords and developing the best content possible for those keywords. Any content with the highest quality that also uses the right keywords will always stand out.
If you still find real estate search engine optimization overwhelming, you may check these courses. Trust me, they will change your thoughts about SEO

More resources: