What is PPC management and why is it important for you
Online PPC campaigns are the real revolution in the world of promotion and selling. The Internet has provided control and measurement tools that the traditional – classic – media could not provide, and this led – in the past – to the waste of millions of dollars, under the so-called "advertising item".
Emultify deals with the marketing process, management and improvement of PPC campaigns for all advertising platforms and networks, with an organized scientific methodology. This methodology has been implemented  with many clients, with top results.
With an ad campaign that costs less than $ 100, you can create reasonable traffic volumes on your site, and you're happy to see Google Analytics' trends go up high, and underneath your visitor counter is actively working.
But what's the point of visitors who don't convert into customers?
What is the benefit of customers who never come back to buy from you again?
And what's the use of repeat customers who buy from you many times and don't talk about you with their acquaintances?
The lesson, then, is not the large number of visitors, but the accuracy of obtaining a targeted visitor and how to communicate with him efficiently and effectively until the sale process is closed, then repeat the sale, and finally promote you for free, as a result of the high value you provide to those customers.
Advantages of PPC Campaigns:
Budget flexibility:

You set your own budget, and no one charges you a minimum to start.

Multiple advertising platforms:

Google Ads, Facebook Ads, Instagram Ads, Twitter Ads, and others.

Full control over advertising campaigns:

launch, stop, modify, add, or delete any ad campaign at any time with complete freedom.

Number of campaigns:

An unlimited number of campaigns at any time.

The strength and flexibility of targeting:

targeting can be based on more than one criteria (age group – interests – location –..etc).

Measuring results:

PPC campaigns give you lots of numbers that you can analyze and find the strengths and weaknesses of your campaign.

Analysis:

The density and abundance of the data given helps the analysis, and thus the development of performance.
Neil Patel has answered this dilemma. "Should you invest in PPC or SEO?

You can use both of them together.

When you do it right, they actually can improve the results you see on both.

There's no reason to choose one or the other. Even a few hundred bucks invested in both channels can pay off".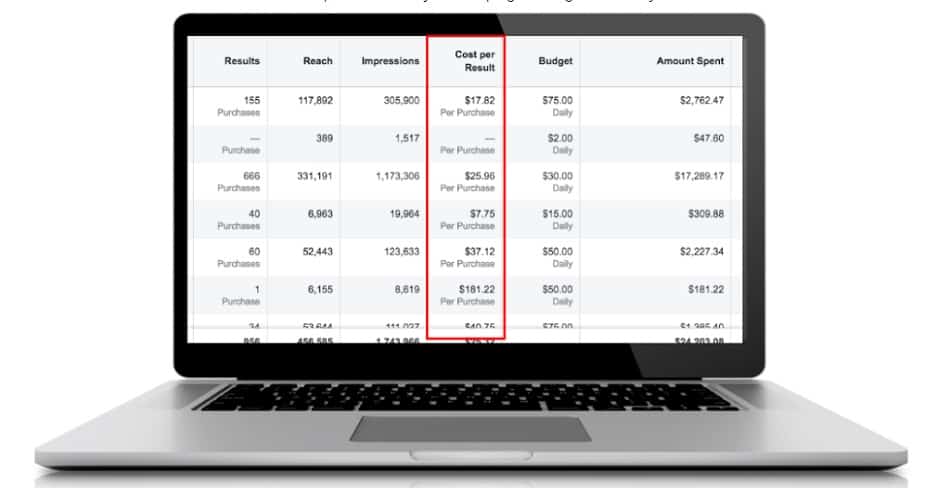 Every single business is in transition and with the growth of digital marketing and all online advertising methods, Emultify aims to be right here to get you through that transition and put your website on top. You're going to upgrade at some stage, and no matter the size of your business, you're going to benefit from our business support. With our range of services, you can ensure that you can upgrade and stay ahead of the digital marketing game.
Analysis of your business (personal – institutional – B2B – B2C

Choosing the most appropriate platform / platforms to create your ad campaign

Preparing the marketing plan (quarterly – semi-annual – annual – five years)
Create the content for the set plan

Diversify and employ content to suit the target platform (s) of the marketing plan

Launching the campaign and managing it according to the set goal

Preparing a suitable landing page to receive the customer

Preparing a Contact Form according to the business requirements

Preparing a digital gift of the customer's interest, to push him to register (e-book – discount coupon – free course – … etc.)

Preparing an Email Series and adding them to an automatic response program from the Auto Responder mailing list management

Inviting the client to Registration

Follow up on target customers with content through emails

Preparing a methodology for dealing with the customer after the purchase to achieve the highest level of satisfaction possible (after sales services)
Delivering periodic reports with the activity and results of the campaign (weekly – biweekly – monthly) and in some exceptional cases providing reports (daily)

Analyzing the campaign results, and comparing the target with the investigator of the marketing plan at different stages

Enhancing / modifying the plan according to the analysis of campaign results

Observing the seasons and periods in which the market is active with distinctive media programs that increase the strength of the brand
FAQ
1. How will I benefit from PPC?
Driving visitors to your website is important, and you have total control of your budget to help you to grow your traffic numbers. We can align your PPC plan and your SEO strategy for the best possible results.
2. How do I know it's working?
Google Ads provides you with data feedback to show you how many times an ad has been clicked on. This allows our team to spot the trends and changes to help us to stay on top of your campaign.
3. Should my business be using PPC?
Most businesses benefit from the use of PPC. We have clients from all business industries seeing good results with the implementation of the right PPC strategy.
Give us a call today and see how we can help you!